Alpine Lakes Wilderness Map & Guide
The Alpine Lakes Wilderness map (2020) is a waterproof, topographic (lat/long, UTM grids) trail map that includes descriptions for 31 hikes covering the Alpine Lakes Wilderness and surrounding recreation areas between Seattle and Leavenworth, Washington.  Those areas include Snoqualmie Pass, Stevens Pass, Middle Fork Snoqualmie Trails, The Enchantments, Icicle Creek Trails, Pacific Crest Trail, and Palouse to Cascades Trail.  Wedged between Mt. Rainier National Park to the south and the Glacier Peak Wilderness & North Cascades National Park to the north, the Alpine Lakes Wilderness can tend to get overlooked.  The peaks are rugged and so are many of the trails in this 394,000 acre wilderness.  Several peaks top out at over 8,000 feet and many more over 7,000.  Glaciers are present over 6000 feet, while streams are plentiful and lakes abound in the countless basins.  Hikers will find hundreds of miles of trails on this map to choose from.  Equestrians and Fishermen will also find this map very useful as it accurately shows all streams, lakes, roads, and land ownership boundaries.
Our printed maps come with a free digital copy (arriving with your map) for use on smart phones and tablets.  Use the digital map to gps navigate out on the trails (no cell service needed once map is downloaded); Use the printed Waterproof/Tear Resistant map for planning, as a backup in case your phone ends up in a creek, to cover your head in a rain storm or for good old fashioned navigating.  Laminated Flat Maps and Full Size Poster options are also available (see below). Laminated maps and Posters make nice gifts as you can hang them on a wall.
Scale: 1:63,360
copyright 2020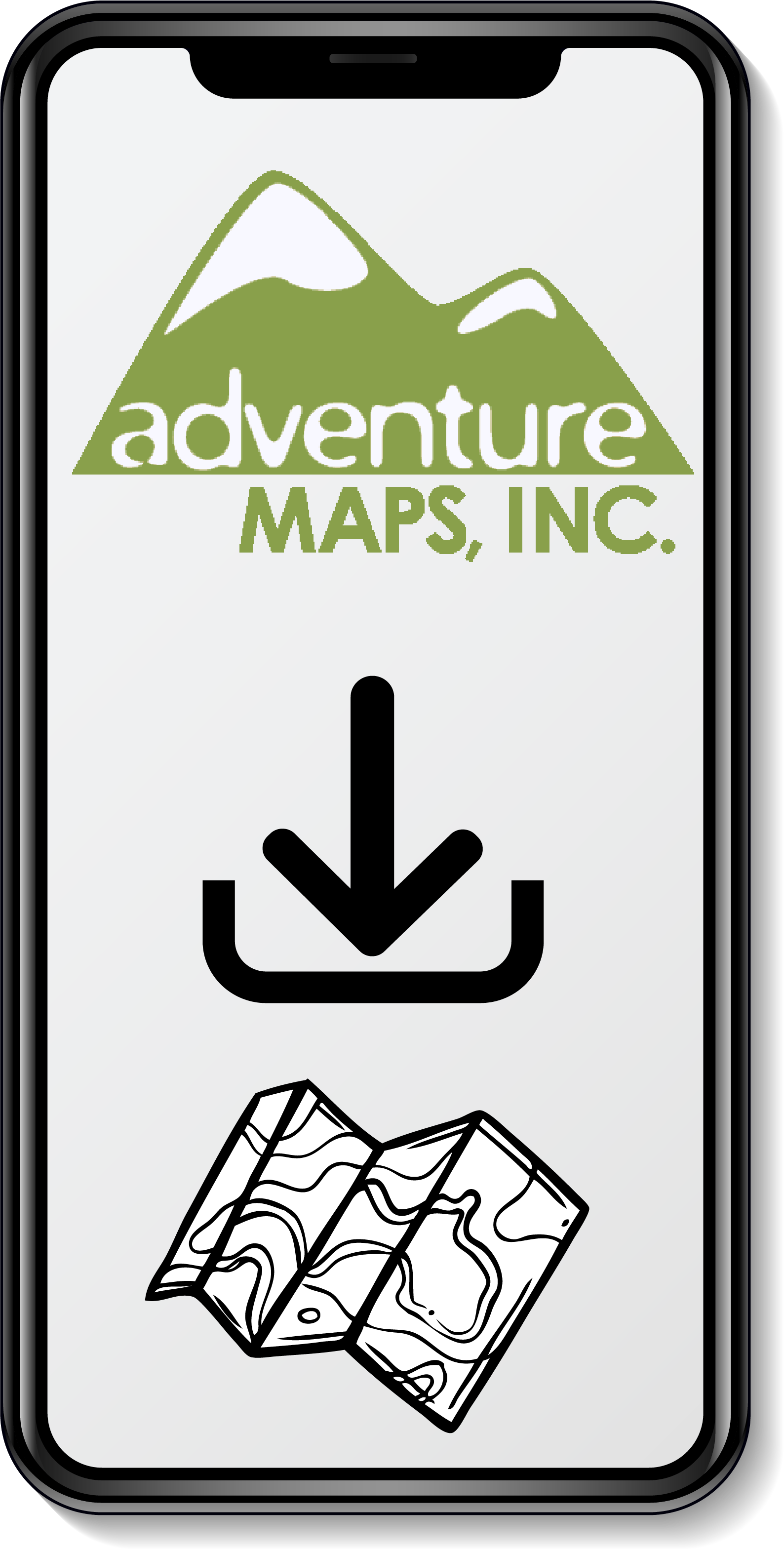 All of Our Map Purchases Come with a Free Digital Download
Digital-only maps may be purchased through Avenza,