Bryce Canyon & Brian Head Trail Map
The Bryce Canyon & Brian Head map (2019) is a waterproof, topographic (lat/long, UTM grids) trail map that includes hiking and mountain biking route descriptions covering the Bryce Canyon and Brian Head region in Southern Utah.  These areas include Cedar Breaks National Monument, Red Canyon, Thunder Mountain, Paunsaugunt & Markagunt Plateaus, Virgin River Rim, and Casto Canyon. The high elevations of the Markagunt and Paunsaugunt Plateaus and their dramatically eroding edges dominate the landscape of this map.  Ranging from the other worldly hoodoos and pink cliffs of Bryce Canyon National Park to the fir and aspen covered highlands of the plateaus to the high ridge of Brian Head, this region, knows as "Color Country", will dazzle all that experience it.  The mountain biking trails in Utah have achieved a renown that is definitely deserved.  This corner of southern Utah should certainly be near the top of your to-do list.  Whether you like the lift served free riding at Brian Head Resort, the long shuttle descents from the top of Brian Head Peak or tend to gravitate more towards epic cross country rides like the Virgin River Rim or Thunder Mountain, this map shows all of the riding opportunities and describes the best.  You will find 20 mountain bike rides and 8 hike suggestions. Hikers will find a selection of trails on this map that highlight the best views and most dramatic landscapes.  Ranging from flat walks to tough climbs/descents of varying lengths, there is a trail for everyone.  Fishermen, hunters and OHV riders will also find this map very useful as it accurately shows all streams, lakes, roads, OHV routes and land ownership boundaries. On this map are blowups of Brian Head Ski Resort, Red Canyon, Bryce Amphitheatre, including the Three Peaks area and "C" trail near Cedar City.
Our printed maps come with a free digital copy (arriving with your map) for use on smart phones and tablets.  Use the digital map to gps navigate out on the trails (no cell service needed once map is downloaded); Use the printed Waterproof/Tear Resistant map for planning, as a backup in case your phone ends up in a creek, to cover your head in a rain storm or for good old fashioned navigating.  Laminated Flat Maps and Full Size Poster options are also available (see below). Laminated maps and Posters make nice gifts as you can hang them on a wall.
Scale: 1:63,360, 1:31,680
copyright 2019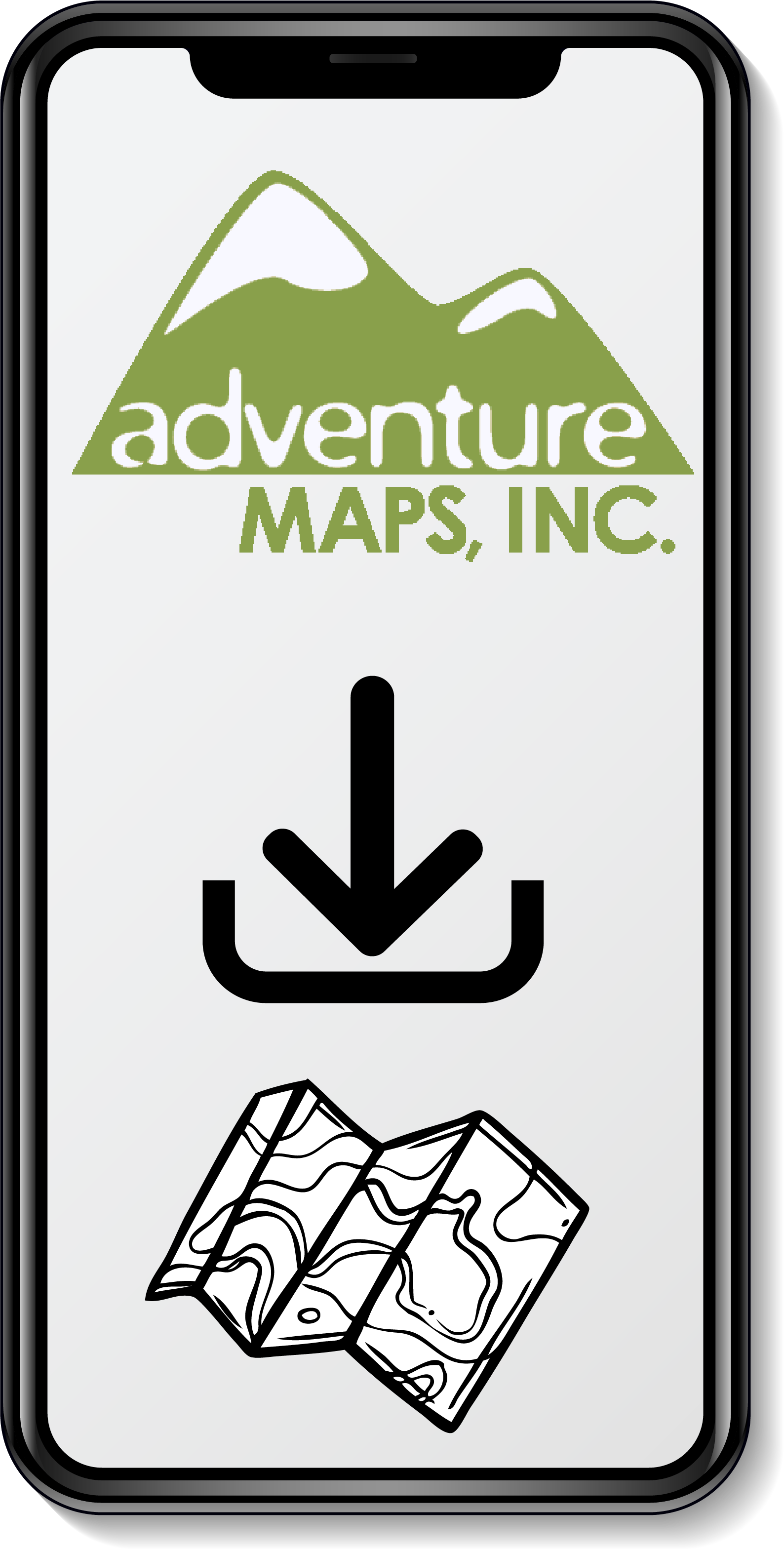 All of Our Map Purchases Come with a Free Digital Download
Digital-only maps may be purchased through Avenza,