Eagle Cap Wilderness Trail Map
The Eagle Cap Wilderness map (2020) is a waterproof, topographic (lat/long, UTM grids) trail map that includes hiking descriptions covering the Wallowa Mountains, Trails near the towns of Joseph, Enterprise, Wallowa, Lostine, Halfway, Cove and Union, as well as the Wallowa, Lostine, Minam and Imnaha Rivers. The area is dominated by high granite peaks, rolling ridgelines, alpine lakes and numerous clear mountain streams. Trails lace this range; allowing opportunities for truly outstanding trips from just a few hours to days or weeks.  You will find route details for the 27 trailheads in the area. Equestrians, Hunters and Fishermen will also find this map very useful as it accurately shows all streams, lakes, roads, and land ownership boundaries. There is no mountain biking in any wilderness, but there are some mountain biking opportunities in the foothills of the Wallowas outside the wilderness boundary.
Our printed maps come with a free digital copy (arriving with your map) for use on smart phones and tablets.  Use the digital map to gps navigate out on the trails (no cell service needed once map is downloaded); Use the printed Waterproof/Tear Resistant map for planning, as a backup in case your phone ends up in a creek, to cover your head in a rain storm or for good old fashioned navigating.  Laminated Flat Maps and Full Size Poster options are also available (see below). Laminated maps and Posters make nice gifts as you can hang them on a wall.
Scale: 1:63,360
copyright 2020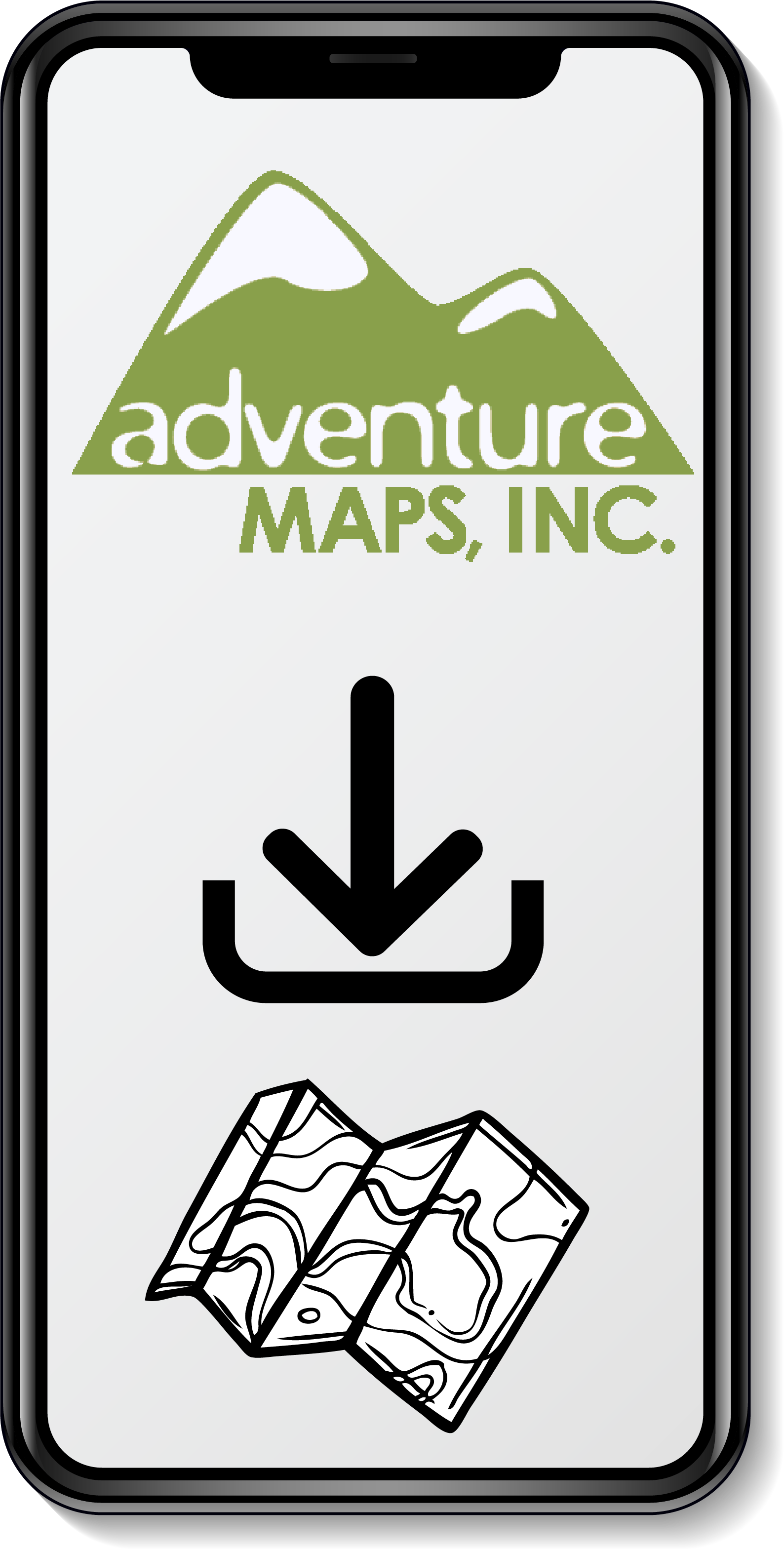 All of Our Map Purchases Come with a Free Digital Download
Digital-only maps may be purchased through Avenza,