Methow Valley, WA Map & Guide
The Methow Valley map (2021) is a waterproof, topographic (lat/long, UTM grids) trail map that includes hiking and mountain biking route descriptions for the mountains surrounding Winthrop and Twisp, Washington.  These areas include Sun Mountain Lodge Trails, the Methow, Chewuch and Twisp Rivers, Lake Chelan-Sawtooth Wilderness, Pasayten Wilderness, and the towns of Winthrop, Twisp and Mazama.  The east slope of the Cascade Range, as it drops down from the glaciated heights of North Cascades National Park, is stunning in a variety of ways.  From high mountain peaks and meadows, to open sage-covered slopes and scenic river valleys, the scenery is remarkable.  Many trails access the vast public lands and offer opportunities for quiet solitude and a true backcountry experience.  You will find 12 mountain bike, 7 gravel/dirt bike, and 7 road bike rides along with 12 hike suggestions. Fishermen, hunters and OHV riders will also find this map very useful as it accurately shows all streams, lakes, roads, OHV routes and land ownership boundaries.  On this map are blowups of Methow Valley and Sun Mountain Trails.
Our printed maps come with a free digital copy (arriving with your map) for use on smart phones and tablets.  Use the digital map to gps navigate out on the trails (no cell service needed once map is downloaded); Use the printed Waterproof/Tear Resistant map for planning, as a backup in case your phone ends up in a creek, to cover your head in a rain storm or for good old fashioned navigating.  Laminated Flat Maps and Full Size Poster options are also available (see below). Laminated maps and Posters make nice gifts as you can hang them on a wall.
Scale: 1:100,000, 1:47,520, 1:23,760
copyright 2021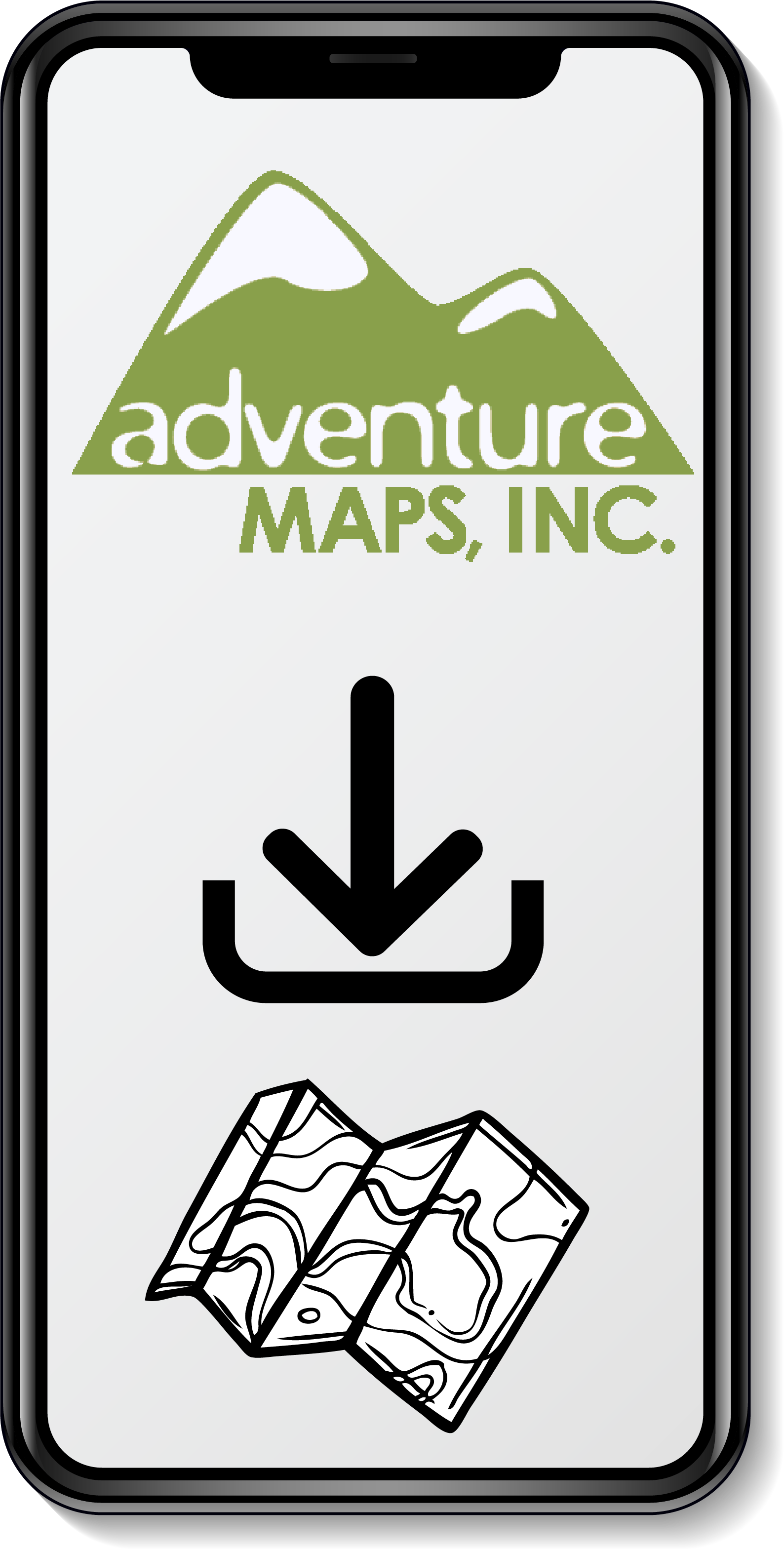 All of Our Map Purchases Come with a Free Digital Download
Digital-only maps may be purchased through Avenza,