Mount Whitney to Bishop Trail Map
The Mt. Whitney to Bishop map (2021) is a waterproof, topographic (lat/long, UTM grids) trail map that includes hiking and mountain biking route descriptions covering the Sierra Nevada mountain range from just north of the town of Bishop (Pine Creek) and south through the town of Lone Pine (Mt. Whitney and Cottonwood Lakes).  Also included within these boundaries are the Pacific Crest Trail and John Muir Trail. The Southern Sierras are home to some of the most beautiful mountains in the world, including Mt. Whitney, the highest peak in the continental U.S.  These mountains brim with hiking trails that wander thru awe-inspiring peaks and serene valleys.  Much of today's environmental preservation movement can be traced to the affect these mountains had on influential persons like John Muir.  Enthusiasts from around the world flock here to hike the famous John Muir and Pacific Crest Trails and to fish in the endless chain of lakes and streams. You will find descriptions for 25 hikes and 2 mountain bike rides as well as trails that allow horseback riding and OHV's; Even popular Jeep routes.  This map includes an inset/blow up of the Mt. Whitney trail designed specifically for Mt. Whitney hikers.
Our printed maps come with a free digital copy (arriving with your map) for use on smart phones and tablets.  Use the digital map to gps navigate out on the trails (no cell service needed once map is downloaded); Use the printed Waterproof/Tear Resistant map for planning, as a backup in case your phone ends up in a creek, to cover your head in a rain storm or for good old fashioned navigating.  Laminated Flat Maps and Full Size Poster options are also available (see below). Laminated maps and Posters make nice gifts as you can hang them on a wall.
Scale 1:63,360
copyright 2021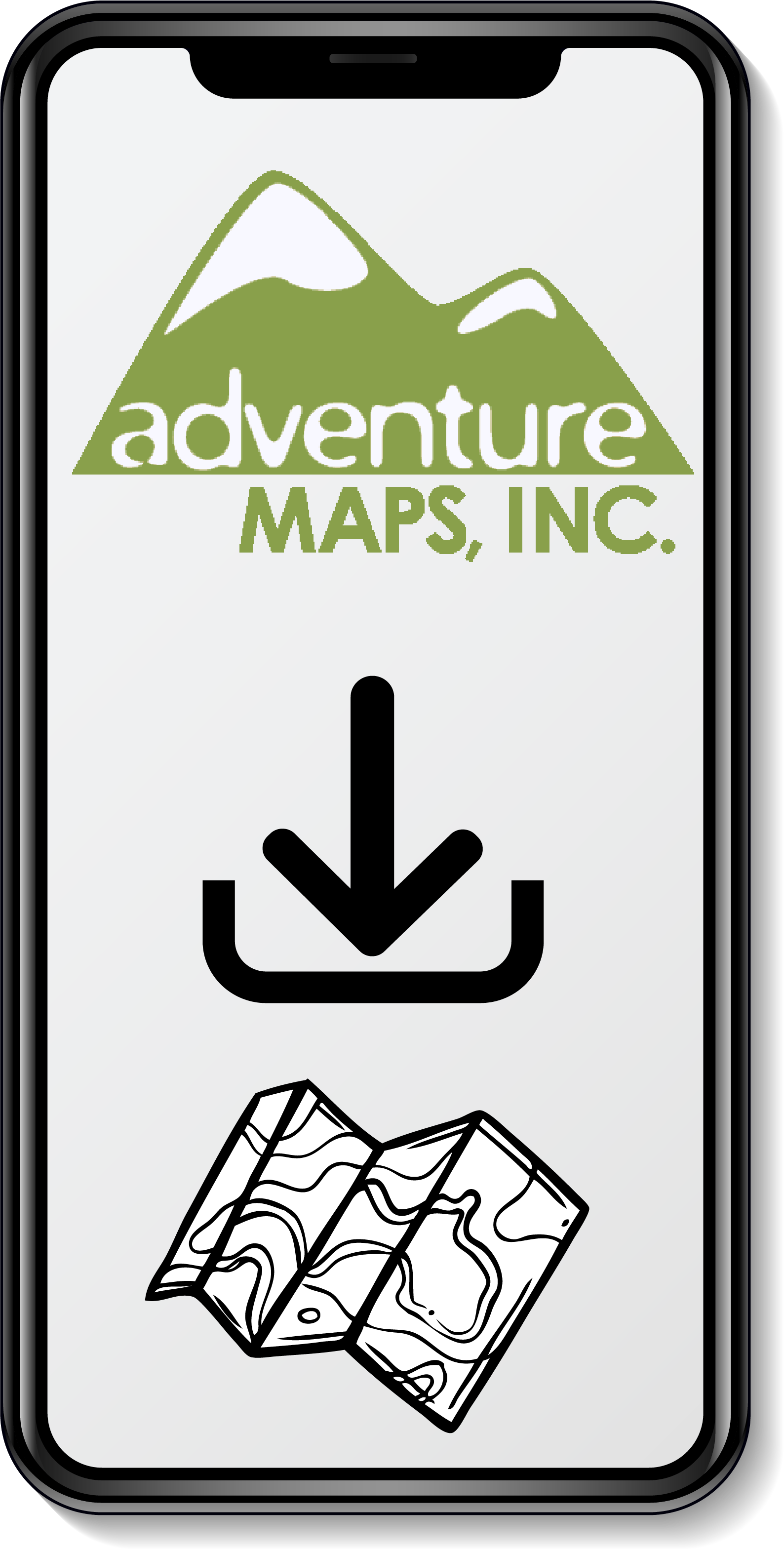 All of Our Map Purchases Come with a Free Digital Download
Digital-only maps may be purchased through Avenza,