Oakridge, Oregon Map & Guide
The Oakridge map (2020) is a waterproof, topographic map (lat/long, UTM grids) trail map that includes hiking and mountain biking route descriptions covering trails in the Oakridge area including the Middle Fork Willamette River, the Diamond Peak & Waldo Lake Wilderness areas, Oregon Cascades Recreation Area, Bunchgrass Ridge, and Willamette Pass. The mountains and forests around Oakridge, on the western slopes of the Cascade Range in the heart of Oregon, are crisscrossed with a seemingly endless network of trails for mountain bikers, hikers and horseback riders.  Many trails wind through a landscape dominated by awe-inspiring old-growth forest. There are hundreds of miles of singletrack and forest roads for mountain bikers that pass through dense forests and occasional meadows carpeted with wildflowers.  It's a region of beautiful rivers and streams, large alpine lakes, and sweet secret swimming holes (you'll have to find your favorite) just perfect for a cool dip after a hard ride.  About 60 miles of the Pacific Crest Trail pass through this region and are represented on this map.  You will find detailed route descriptions for 24 of the best mountain bike rides in the area and 12 hikes. Equestrians will also find this map very useful as it accurately shows all trails with mileage points, streams, lakes, roads, and land ownership boundaries.
Our printed maps come with a free digital copy (arriving with your map) for use on smart phones and tablets.  Use the digital map to gps navigate out on the trails (no cell service needed once map is downloaded); Use the printed Waterproof/Tear Resistant map for planning, as a backup in case your phone ends up in a creek, to cover your head in a rain storm or for good old fashioned navigating.  Laminated Flat Maps and Full Size Poster options are also available (see below). Laminated maps and Posters make nice gifts as you can hang them on a wall.
Scale 1:63,360, 1:47,520
copyright 2020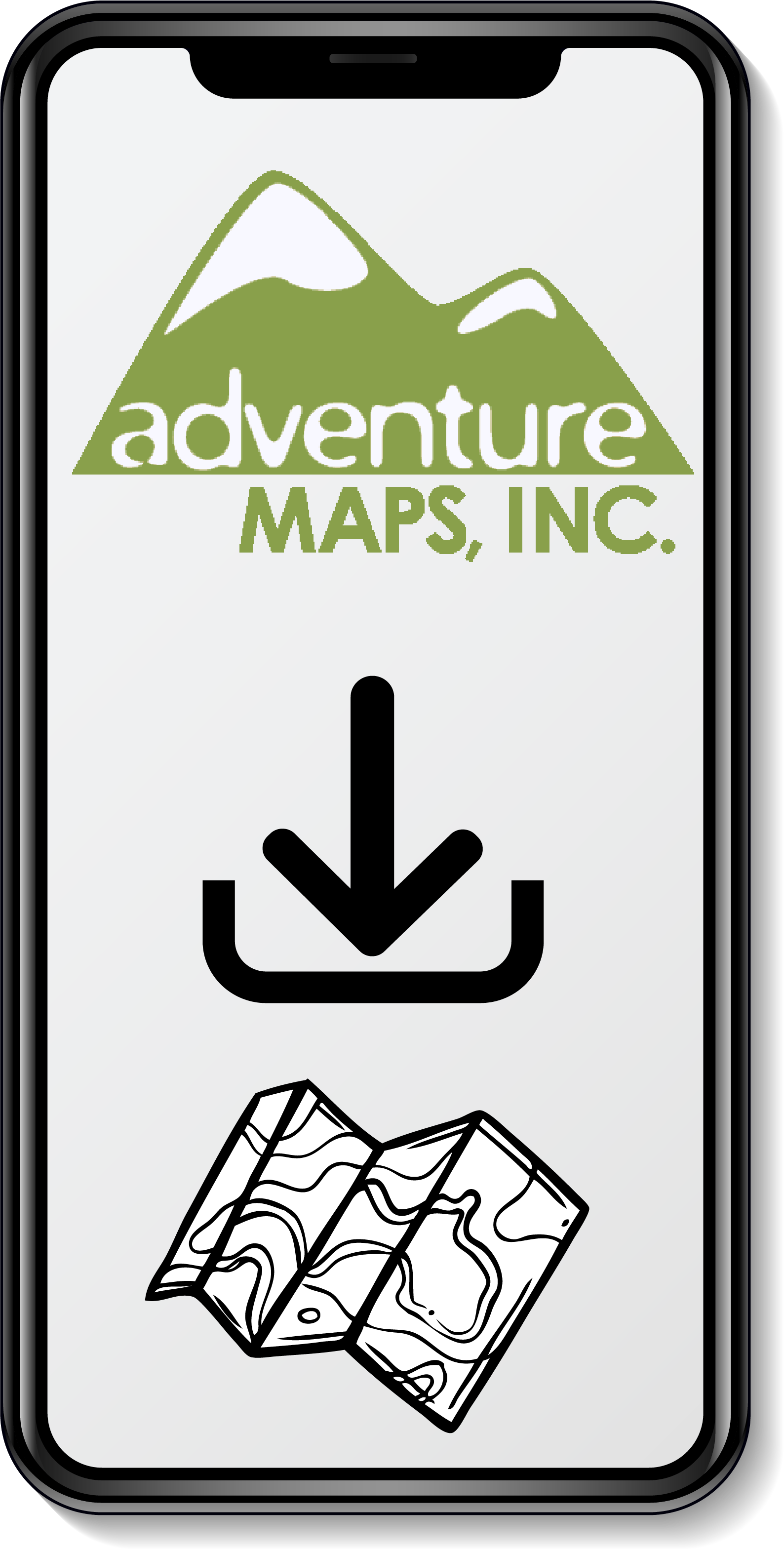 All of Our Map Purchases Come with a Free Digital Download
Digital-only maps may be purchased through Avenza,