Steamboat Springs Trail Map
The Steamboat Springs map (2018) is a waterproof, topographic (lat/long, UTM grids) trail map that includes hiking, mountain/fat/road bike, equestrian and XC skiing route descriptions covering trails throughout the Steamboat Springs area.  Those areas include the Mt. Zirkel & Sarvis Creek Wilderness Areas, Steamboat Lake, and Stagecoach Reservoir. The mountains around Steamboat Springs are famous for their cold winters, dry powder and world class skiing.  These same mountains also make the perfect location for equally impressive biking, hiking and horseback riding once the snow melts.  The large expanses of public land on this map offer large, varied trail networks, opportunities for quiet solitude and the chance for a true backcountry experience.  You will find route details for 18 of the best mountain bike rides, 11 road bike rides, 12 hikes, 7 equestrian rides, and 9 winter recreation (xc ski, fat bike, snow shoe) routes. On this map is a blowup of the Emerald Mountain and Steamboat Area trails. Other user groups, including Fisherman and Hunters, will also find this map very useful as it accurately shows all streams, lakes, roads, and land ownership boundaries.  This map was made in conjunction with the Routt County Riders.
Our printed maps come with a free digital copy (arriving with your map) for use on smart phones and tablets.  Use the digital map to gps navigate out on the trails (no cell service needed once map is downloaded); Use the printed Waterproof/Tear Resistant map for planning, as a backup in case your phone ends up in a creek, to cover your head in a rain storm or for good old fashioned navigating.  Laminated Flat Maps and Full Size Poster options are also available (see below). Laminated maps and Posters make nice gifts as you can hang them on a wall.
Scale 1:95,040, 1:23,760
copyright 2018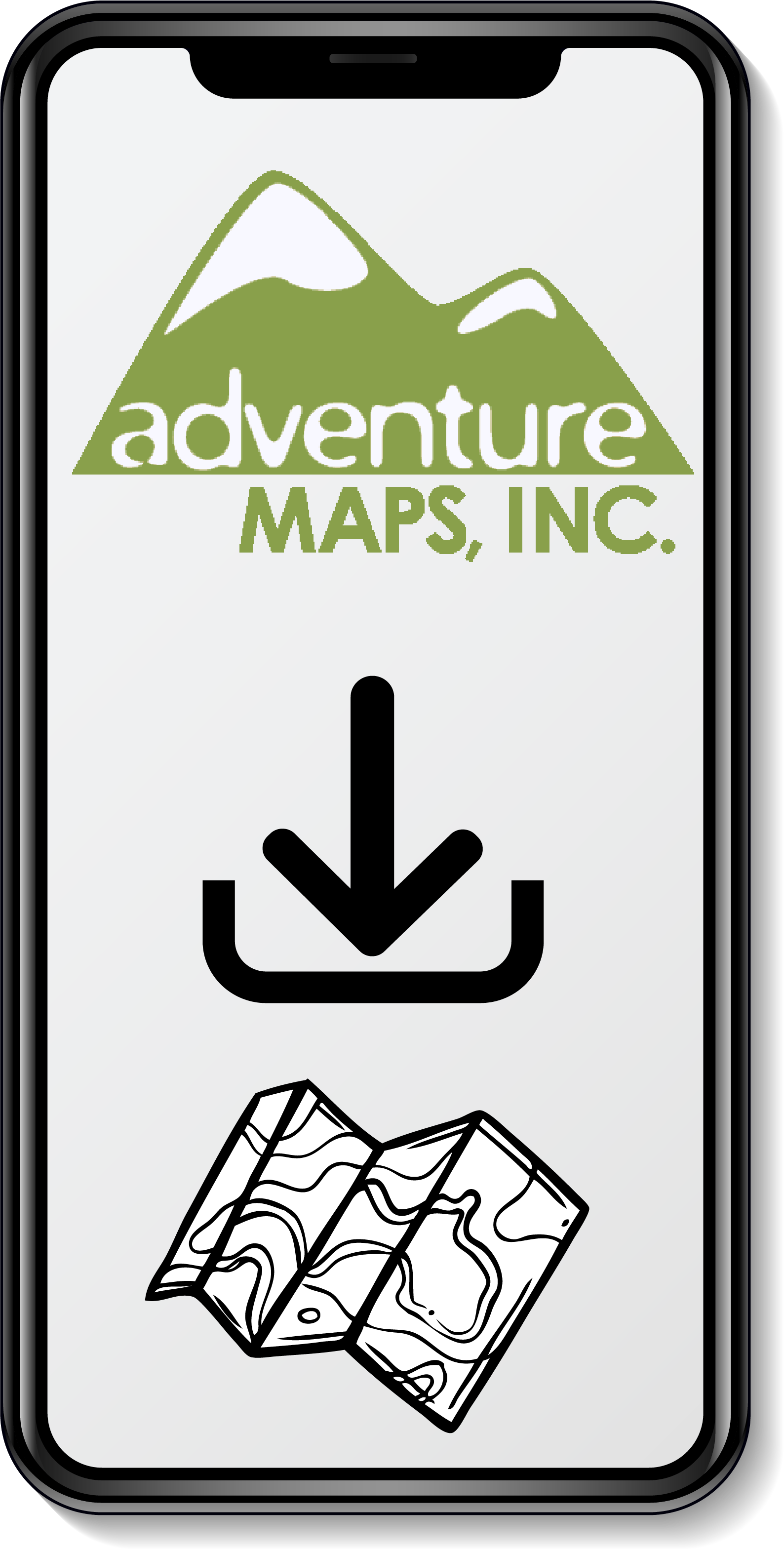 All of Our Map Purchases Come with a Free Digital Download
Digital-only maps may be purchased through Avenza,