Sun Valley, Idaho Map & Guide
The Sun Valley, Idaho map (2020) is a waterproof, topographic (lat/long, UTM grids) trail map that includes hiking and mountain biking route descriptions covering the Boulder, Pioneer and Smoky Mountains surrounding Ketchum, Hailey and Sun Valley. Also including the Sawtooth National Recreation Area, Galena Lodge Trails, and Copper Basin. Clear blue skies, lofty peaks, forest & sagebrush covered hillsides and clear mountain streams prevail in the Sun Valley area.  The ski valley transforms into a summer and fall recreation mecca once the snow melts and the trails dry out.  The Sun Valley area is known for its miles of mountain bike friendly singletrack.  With several distinct areas loaded with interconnecting trails, it would take quite a while to do all of the possible rides around here.  Many rides of varying difficulty are highlighted on this map.  Hikers, trail runners & horseback riders will find a great mix of trails on this map as well.  Ranging from flat walks near town to popular mountain lakes to semi-technical peak scrambles.  You will find route details for 25 of the area's best mountain bike rides, 6 road bike rides, and 21 hikes. On this map are blowups of Ketchum and Galena. Fisherman, Equestrians, Hunters and OHV users will also find this map very useful as it accurately shows all streams, lakes, roads, and land ownership boundaries.
Our printed maps come with a free digital copy (arriving with your map) for use on smart phones and tablets.  Use the digital map to gps navigate out on the trails (no cell service needed once map is downloaded); Use the printed Waterproof/Tear Resistant map for planning, as a backup in case your phone ends up in a creek, to cover your head in a rain storm or for good old fashioned navigating.  Laminated Flat Maps and Full Size Poster options are also available (see below). Laminated maps and Posters make nice gifts as you can hang them on a wall.
Scale: 1:63,360, 1:31,680
copyright 2020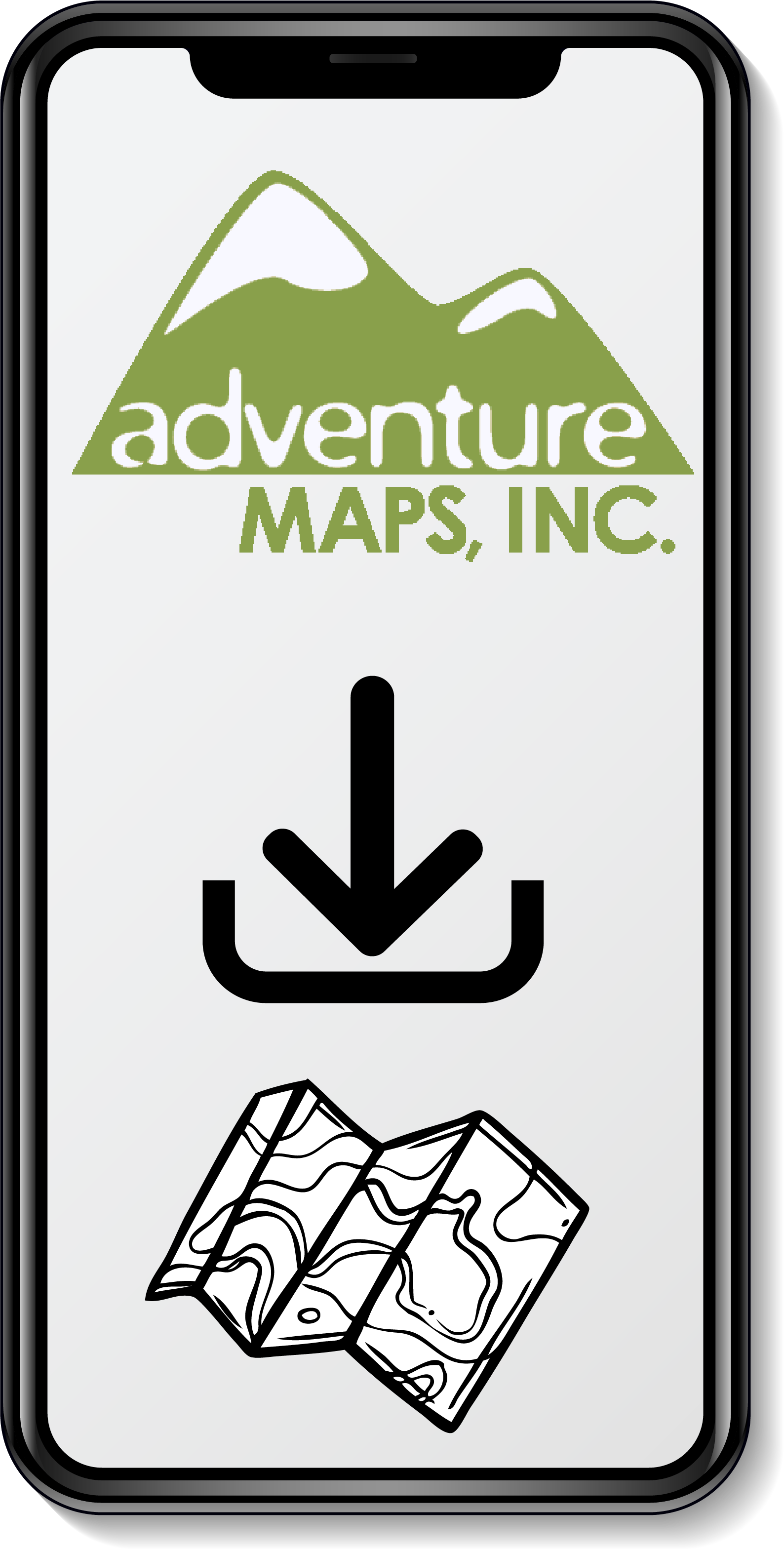 All of Our Map Purchases Come with a Free Digital Download
Digital-only maps may be purchased through Avenza,