Central Oregon Road Biking Map & Guide
The Central Oregon Road Biking Map & Guide (2019) is a waterproof, topographic (lat/long, UTM grids) trail map that includes detailed road biking information for Bend, Sisters and all of Central Oregon including Redmond, Prineville, Sunriver, LaPine, Cascade Lakes Hwy, and McKenzie Pass. A variety of paved local, rural and forest roads create almost limitless opportunities for road biking and touring in Central Oregon.  You will find 32 detailed ride suggestions with elevation profiles that will take you on terrain ranging from alpine settings to vast forests to farm and rangeland.  On this map are blowups of Crater Lake Rim Drive, Aufderheide Drive, Bend bike paths and bike lanes, and Badlands Loop.
Our printed maps come with a free digital copy (arriving with your map) for use on smart phones and tablets.  Use the digital map to gps navigate out on the trails (no cell service needed once map is downloaded); Use the printed Waterproof/Tear Resistant map for planning, as a backup in case your phone ends up in a creek, to cover your head in a rain storm or for good old fashioned navigating.  Laminated Flat Maps and Full Size Poster options are also available (see below). Laminated maps and Posters make nice gifts as you can hang them on a wall.
Scale: 1:100,000, 1:190,080, 1:50,000
copyright 2019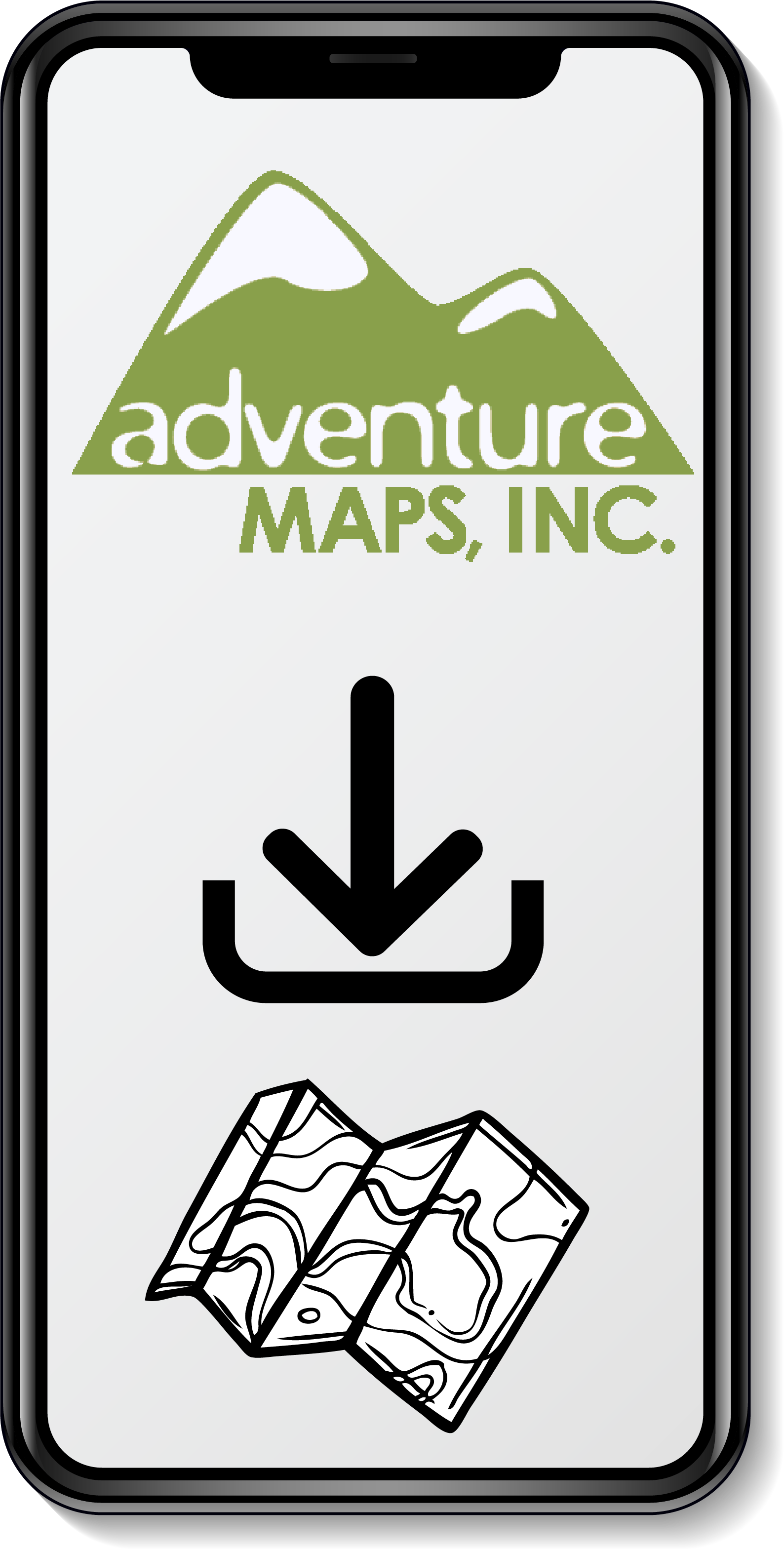 All of Our Map Purchases Come with a Free Digital Download
Digital-only maps may be purchased through Avenza,