Sisters & Redmond High Desert Trail Map
The Sisters & Redmond High Desert Trail map (2021) is a waterproof, topographic (lat/long, UTM grids) trail map that includes hiking, mountain biking, trail running, equestrian and XC skiing route descriptions covering the northern portion of Central Oregon's high desert. The high desert of Central Oregon is an incredibly beautiful area with a relatively dry climate well suited to outdoor recreation.  The mountains, rivers, forests, canyons and high desert are laced with a network of trails designed and built by outdoor recreationists.  In addition, the relatively moderate slopes of the mountains, foothills and desert areas are especially well suited to a wide variety of outdoor activities.  You will find route details for 14 of the best mountain bike rides, 11 hikes, and 2 cross-country skiing areas. The map includes blowups of Peterson Ridge Trails, Smith Rock, The Radlands, Lower 66 Trails, Madras East Hills and Maston, Cline Buttes and Tumalo Canal Trails.
Our printed maps come with a free digital copy (arriving with your map) for use on smart phones and tablets.  Use the digital map to gps navigate out on the trails (no cell service needed once map is downloaded); Use the printed Waterproof/Tear Resistant map for planning, as a backup in case your phone ends up in a creek, to cover your head in a rain storm or for good old fashioned navigating.  Laminated Flat Maps and Full Size Poster options are also available (see below). Laminated maps and Posters make nice gifts as you can hang them on a wall.
Scale: 1:63,360, 1:47,520, 1:31,680, 1:23,760
copyright 2021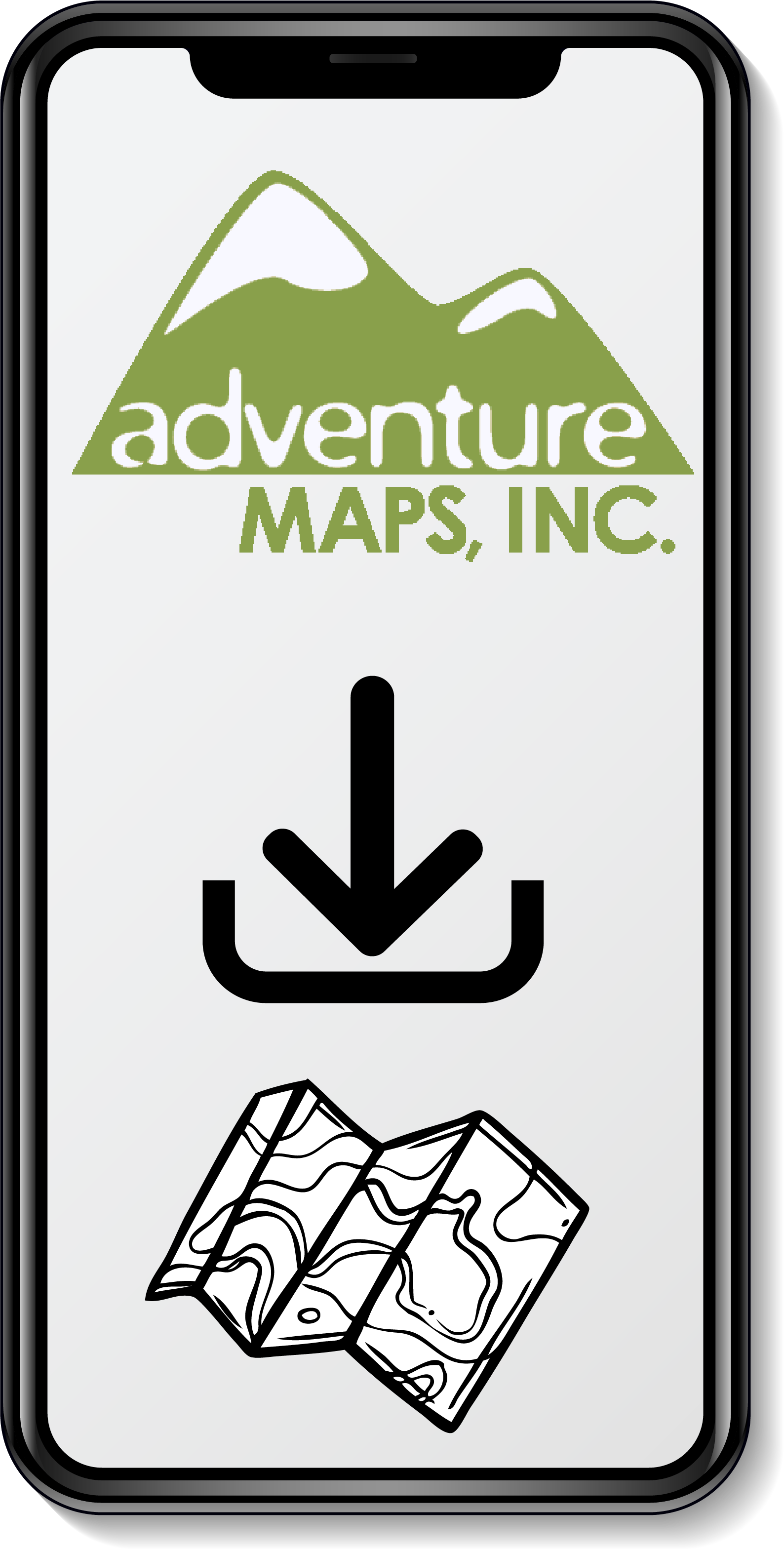 All of Our Map Purchases Come with a Free Digital Download
Digital-only maps may be purchased through Avenza,